Question
It is now known that eclipse is nothing but a normal process that occurs after a regular interval (that can be known) of the moon coming between the sun & the earth. Then why was it that Holy Prophet(pbuh) used to pray at that time, though it didn't cause any danger!?
Praise be to Allah.
When the sun was eclipsed at the time of the Messenger of Allaah (peace and blessings of Allaah be upon him), he commanded someone to call out "al-salaatu jaami'ah (prayer is about to begin)", and he led the people in prayer. Then he addressed them and explained to them the reason for the eclipse, and declared their jaahili beliefs to be null and void. He explained to them what they should do, such as praying and making du'aa' and giving in charity. He (peace and blessings of Allaah be upon him) said: "The sun and the moon are two of the signs of Allaah; they do not become eclipsed for the death or life of anyone. If you see that then call upon Allaah and magnify Him, and pray, and give in charity." The Muslims did not know when an eclipse would happen, but when it did happen, they would hasten to do what Allaah had prescribed, such as praying etc.
 When an eclipse happened, they would be afraid that is was a warning of impending disaster, so they would turn to Allaah and pray to Him to ward off that which they feared. When astronomy and the calculations of the movements of the sun and moon became well known in later times, and it became known that the experts could know when an eclipse was likely to happen, the scholars ('ulamaa') pointed out that this did not change the ruling, and that the Muslims still had to do what they were commanded to do at the time of an eclipse, even if they knew about it in advance.But it is not prescribed to concern ourselves with the matter of predicting eclipses, because that is not what Allaah and His Messenger commanded us to do. The scholars also explained that an eclipse may be a sign or a cause of something bad happening to people. When the questioner says that eclipses do not cause hrm, she is speaking without knowledge and objecting to the sharee'ah of Allaah. People do not necessarily know of the events which Allaah causes to happen at the time of an eclipse, and some people may know about that whilst others do not. It could be that because of the Muslims' prayers, Allaah wards off bad things which are known only to Him. The Muslim must submit to the ruling of Allaah and act in accordance with His sharee'ah, and have faith in His wisdom, because He is the All-Knowing, All-Wise, may He be glorified and exalted.
 (Written by Shaykh 'Abd al-Rahmaan al-Barraak).
 Solar and lunar eclipses are two of the signs of Allaah with which He scares His slaves and reminds them of some of the things which will happen on the Day of Resurrection, when the sun will be wound round and will lose its light and be overthrown and the stars will fall (cf. al-Takweer 81:1), and the sight will be dazed, the moon will be eclipsed and the sun and moon will be joined together (by going into one another, or folded up, or deprived of their light) (al-Qiyaamah 75:8-9). This is why Muslims should be alarmed by eclipses. The Prophet (peace and blessings of Allaah be upon him) used to fear Allaah very much, and one day he came out in an agitated state, thinking that the Hour had begun, when the sun was eclipsed during his lifetime… This is indicative of the great extent to which he kept the Hour in mind and feared it. We, on the other hand, have become negligent and most people no longer think of eclipses as anything other than a natural phenomenon which they go out to watch with special glasses, carrying cameras. They limit themselves to the worldly scientific explanation without understanding the reminder of the Hereafter which it brings. This is one of the signs of hard-heartedness and a lack of concern about the matters of the Hereafter. It reflects a lack of fear of the onset of the Hour, and ignorance of the aims of sharee'ah and the reports that the Prophet (peace and blessings of Allaah be upon him) used to feel fear when these eclipses happened. The Sahaabah (may Allaah be pleased with them) used to stand to pray the eclipse prayer, because they believed that if indeed the Hour had come, they would not then be counted negligent of their prayer, and if this eclipse was nothing to do with the Hour, then they would not lose anything by praying, for they would have earned a great reward. We ask Allaah to make us among those who fear Him and who are afraid of the Hour. May Allaah bless our Prophet Muhammad.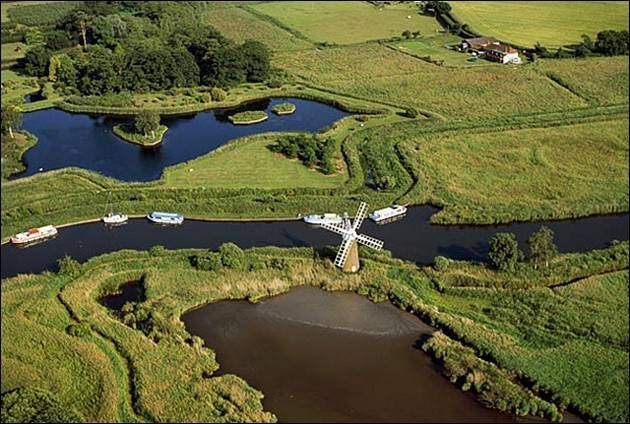 I got married recently, and I previously asked you about my wish to have only two children, for example. One month ago my wife had her first baby by caesarean. She developed gestational diabetes during pregnancy, which had a great impact on her food and diet, and she needed to take insulin daily for three months. When I previously asked you about not wanting to have more children in present-day circumstances, in which eighty percent of children have bad attitudes and bad upbringings, because of society and satellite channels, although all the hadiths speak of the virtue of having many children, you told me: I cannot be certain that they will be bad. But in fact you gave me a guarantee that they would not be evildoers! If we understood the hadiths about having lots of children as you explain them, then there would be twenty of children in every household. Were the households of the Sahaabah and Taabi'een like that? I know that the fatwas say that it is permissible to delay a second pregnancy for a few years, such as in the circumstances mentioned, but I want a solution that an ordinary wife could cope with. Am I to understand that it is obligatory to have a lot of children, and for the wife to spend nine months being pregnant, a year breastfeeding, another nine months pregnant, another year breastfeeding, and so on, until she has twenty children throughout her life, because if we stop having children when we have ten children, then the fatwas will not accept this, so long as it does not harm the mother? We all know how difficult it is to raise children properly nowadays. Doesn't the wife have the right to be able to give a proper upbringing to two or three children only for fifteen years of the marriage, for example? Or is it obligatory for her to produce ten children during that time? I am not objecting to the texts, but I want to understand the hadiths in a logical manner. Why didn't the Sahaabah and Taabi'een have twenty children from one wife? Isn't it unjust towards the wife to make her a child-producing and breastfeeding machine, when it is possible for her to get pregnant every year? How can she be free to teach the children, keep them clean, look after them and tend to them if they get sick? Will the Prophet be proud of our children on the Day of Resurrection, even if their religious commitment is not sound?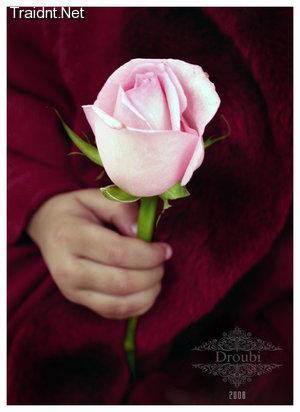 Praise be to Allah
The stepdaughter is the daughter of a wife from someone other than her current husband; she is permanently forbidden in marriage to the man if he has consummated his marriage with her mother. This means that she has become one of his mahrams.
It says in Fataawa al-Lajnah ad-Daa'imah (17/367):
If a man marries a woman and consummates the marriage with her, it becomes permanently forbidden for him to marry one of her daughters or one of the daughters of her sons, no matter how far the line of descent extents, whether she is a daughter from a previous or subsequent husband, because Allah, may He be glorified and exalted) says (interpretation of the meaning):
"Prohibited to you [for marriage] are your mothers… and your step-daughters under your guardianship [born] of your wives unto whom you have gone in"
[an-Nisaa' 4:23].
The stepdaughter here is the wife's daughter. A man is regarded as a mahram of the daughters of a woman whom he marries and with whom he consummates the marriage; it becomes permissible for them not to observe hijab in front of him. End quote.
This issue has been discussed previously in the answers to questions no. 20750 and 33711.
With regard to the rights and duties of a stepdaughter and her mother's husband towards one another, they may be summed up as upholding ties, respecting one another, and treating one another kindly. All Muslims are enjoined to treat their fellow Muslims with kindness, so how about those who become mahrams due to ties through marriage. Undoubtedly they have a greater right to kindness and care than Muslims in general. Continue reading →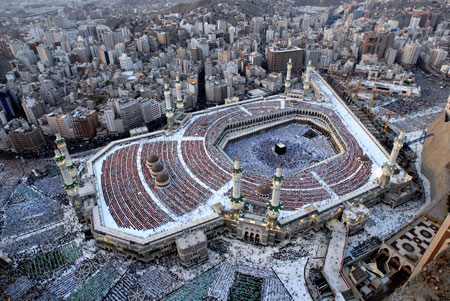 Allah the almighty, sent the last prophet Mohammad ( pbuh ) to rescue and guide  the humanity to the right path. In addition, Allah the almighty revealed the guided book to be the last book to guide humanbeings to their creator who deserves to be worshipped. By sending the prophet Mohammad ( pbuh ) and revealing the holy Qura'an , the message of Islam was completed and perfected and no one can increase or decrease anything upon it and no one also has an excuse to avoid or to be away of this universal religion, which carries all happiness , welfare and justice for all mankind. Allah said in the holy Qura'an ( اليوم أكملت لكم دينكم وأتممت عليكم نعمتي ورضيت لكم الإسلام دينا) which means " I have perfected your religion for you, comleted my favour upon you and have chosen for you Islam as your religion". Moreover, Allah the almighty told us through his messenger ( pbuh ) that the Qura'an guides to that which is the most just and right and gives glad tidings to the believers who work deeds of righteousness , that they shall have a great reward ( the paradise ). Qura'an 15/400.
Question: Is it permissible for Muslims to celebrate in the Masjid with dhikr and readings from the Seerah (Biography) of Prophet (r) on the night of the 12th of Rabee'-ul-Awwal, especially on the Prophet's birthday without making it a day of Eid? There is some differing between us as to whether it's Bid'ah Hasanah (good innovation) or not. Continue reading →