Dr.Naji-Bin-Waqdan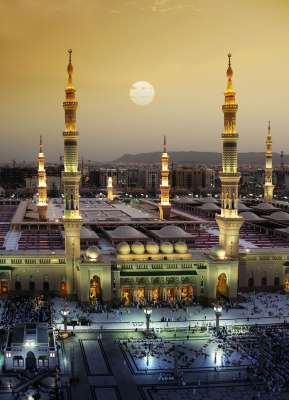 On the authority of Abū Hurayrah, `Abdur-Raḥmān bin Ṣakhr, who said: I heard the Messenger of Allah (صلى الله عليه وسلم) say:
"What I have forbidden to you, avoid; what I have ordered you [to do], do of it what you are able. For it was only their excessive questioning and their contradiction of their prophets that destroyed those before you."(Narrated by al-Bukhāri and Muslim)Another of the main principles of the religion is defined in these concise words of Allah's Messenger (صلى الله عليه وسلم). Upon them are based many fiqh rulings concerning different aspects of worship and obedience in general.First is the avoidance of all which is prohibited (ḥarām)50 without exception. What is normally ḥarām but permitted out of dire necessity is not mentioned in this statement since in such a case it is no longer prohibited but has become permissible, at least temporarily. The Prophet (صلى الله عليه وسلم) has forbidden to his ummah all that is forbidden by Allah,and his order to avoid it is absolute.In contrast, the order to obey is limited by the extent of one's ability to do so, as Allah has said in the Qur'ān:َ"Allah does not charge a soul except [with that within] its capacity."51"Fear Allah as much as you are able."52The reason is that there is no inability involved in refraining from something53 while there could be when intending to perform a duty. Many scholars are of the opinion that because there is no exception to avoidance of the prohibited, it is therefore moreimportant and more virtuous than performing acts of obedience and should take priority. Some have noted also that it is the more difficult of the two because certain temptations might be very strong while the person's natural resistance is weak,requiring him to exert himself forcefully in jihād (struggle) against his own soul and to practice the utmost patience and forbearing in avoiding a particular sin; yet, there is no allowance for him in this respect as there is for hardship encountered in carrying out the 50 What is discouraged or disliked (makrūh) is not included here, although refraining from it is definitely preferable whenever possible.51 Sūrah al-Baqarah, 2:286.52 Sūrah at-Taghābun, 64:16.53 There could be difficulty, however, such as in cases of addiction. Even so, there is no license to continue in ḥarām, and abstinence is enjoined as a positive deed. Avoidance from the outset prevents such conditions from developing.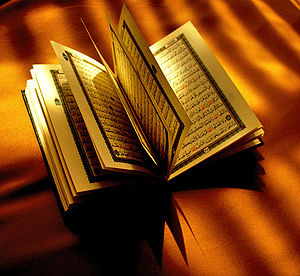 [2.251] By the permission of Allah, they routed them. David slew Goliath, and Allah bestowed on him the kingship and wisdom, and taught him from that He willed. Had Allah not pushed the people, some by the other, the earth would have been corrupted. But Allah is Bountiful to the worlds.
[2.252] These are the verses of Allah. We recite (them) to you in truth, for you (Prophet Muhammad) are one of the Messengers.
[2.253] Of these Messengers, We have preferred some above others. To some Allah spoke; and some He raised in rank. We gave (Prophet) Jesus, the son of Mary, clear signs and strengthened him with the Spirit of Purity (Gabriel). Had Allah willed, those who succeeded them would not have fought against one another after the clear verses came to them. But they differed among themselves; some believed, and others disbelieved. Yet had Allah willed, they would not have fought against one another. Allah does whatever He will.
[2.254] Believers, spend of what We have given you before that Day arrives when there shall be neither trade, nor friendship, nor intercession. It is the unbelievers who are the harmdoers.
[2.255] Allah, there is no god except He, the Living, the Everlasting. Neither dozing, nor sleep overtakes Him. To Him belongs all that is in the heavens and the earth. Who is he that shall intercede with Him except by His permission! He knows what will be before their hands and what was behind them, and they do not comprehend anything of His Knowledge except what He willed. His Seat embraces the heavens and the earth, and the preserving of them does not weary Him. He is the High, the Great. Continue reading →
It is a Sunnah of our Beloved Prophet Muhammad صلى الله عليه وسلم to visit the sick. We should always visit those who are sick because it helps us to reflect and take heed, as those who are ill are close to Allah Ta'ala. We have only to consider that the sick person has no one to call but Allah, nothing to reflect on but Allah, and his condition reminds us of the blessing of health.
Hadrat Abu Moosa رضى الله تعالى عنه reports that the Prophet صلى الله عليه وسلم said, 'Visit the sick, feed the hungry and free the one who is imprisoned (unjustly).' [Sahih Bukhaari]
Hadrat Abu Hurairah رضى الله تعالى عنه reports that the Prophet صلى الله عليه وسلم said, "On the Day of Qiyaamah, Allah Ta'ala will announce: O son of Aadam, I was sick yet you did not visit me. He will reply, 'O Allah, how could I have visited You since you are Rabbul 'aalameen? Allah Ta'ala will say: Did you not know that so and so slave of mine was sick, and yet you did not visit him? Should you have visited him you would have found Me by him."
[Sahih Muslim].
Hadrat Ali رضى الله تعالى عنه reports that the Prophet صلى الله عليه وسلم said, 'When a Muslim visits his sick Muslim brother in the morning, seventy thousand angels make dua for his forgiveness till the evening. And when he visits him in the evening, seventy thousand angels make dua for his forgiveness till the morning, and he will be granted a garden for it in Jannah.' [Timizi, Abu Dawood].
Hadrat Anas رضى الله تعالى عنه reports that the Prophet صلى الله عليه وسلم said, 'When a person performs a proper wudhu (observing all its etiquette) and then goes to visit his sick Muslim brother with the intention of gaining sawaab, then he will be kept far away from the Fire of Jahannam by a distance equivalent of Sixty years.' [Abu Dawood]
Our Beloved Prophet صلى الله عليه وسلم also said, 'Whoever visits a sick person (for the pleasure of Allah), a Caller from the skies announces: You are indeed blessed and your walking is blessed and you have (by this noble act) built yourself a home in Jannah.' [Ibn Maajah].
Hadrat Ibn Abbaas رضى الله تعالى عنه relates: It is part of the Sunnah that when you visit a sick person, you should shorten your visit to him and make the least amount of noise by him. [Mishkaat]
Once our Prophet صلى الله عليه وسلم said, 'The best type of visit to a sick person is when the visitor gets up to leave without delay.' [Bayhaqi].
If we act upon these simple teachings, then the visitors to a hospital will no longer remain a problem for those who are in charge of the administration of hospitals.
Hadrat Umm Salmah رضى الله عنها relates that the Prophet صلى الله عليه وسلم said, 'When you visit a sick person or (go to the home of) someone who has died, then speak only what is good, for the angels say 'aameen' to whatever you will say.' [Sahih Muslim].
Hadrat Abu Sa'eed Khudri رضى الله تعالى عنه reports that Rasulullah صلى الله عليه وسلم said, 'When you visit a sick person, speak in a reassuring way to him (about his age and his life).' (For instance, tell him, 'Alhamdulillah, your health has improved' or 'Inshaa Allah you will get better soon.') Saying this will not delay what is predestined, but it will certainly make him feel happy.' [Tirmizi, Ibn Maajah].Islamic manners.com
Yes, They Are Correlative. Whosoever Disbelieves In One Type, He Disbelieves In The Rest As Well. For Instance, Invoking Anyone Or Thing Other Than Allah And Asking Him/Her/It To Do What Can Not Be Done But By Allah The Almighty. The Invocation Itself Is Some Kind Of Worship, Rather, It Is The Core Of Worship Directed To Other Than Allah. This Is Polytheism In AI-Uluhiyyah, The Divinity Of Allah. Moreover , If The Invocation Aims At Bringing About Or Causing Some Good Continue reading →
Fasting on Muharram 10, known as the Day of 'Ashura', expiates for the sins of the past year. When the Prophet (peace and blessings be upon him) arrived in Madinah in 622 CE, he found that the Jews there fasted on Muharram 10 and asked them the reason for their fasting on this day. They said," This is a blessed day. On this day Allah saved the Children of Israel from their enemy (in Egypt) and so Prophet Musa [Moses] fasted on this day giving thanks to Allah."
The Prophet (peace and blessings be upon him) said,
"We are closer to Musa than you are."
He fasted on that day and commanded Muslims to fast on this day. (Al-Bukhari) The following year, Allah commanded the Muslims to fast the month of Ramadan, and the fasting of 'Ashura' became optional. It is also reported that the Prophet (peace and blessings be upon him) intended to fast on the ninth and tenth. Ibn 'Abbas reported: The Messenger of Allah fasted on the day of 'Ashura' and ordered the people to fast on it. The people said, "O Messenger of Allah, it is a day that the Jews and Christians honor." The Prophet said, "When the following year comes, Allah willing, we shall fast on the ninth." The death of the Prophet came before the following year. (Muslim and Abu Dawud) For more on 'Ashura' and Muharram, please read: The Significance of Fasting the Day of 'Ashura'  Virtues of the Month of Muharram & Fasting during It. Continue reading →
This is something that is very personal and important to me. I hope that you will learn and benefit from it. Let me begin by saying "Bismillah." When I first started University, I had met another Muslim brother. We had become good friends, but this friendship was not like any other ordinary friendship, I would have done anything for him, he was like my real brother.
During our last year of University, this brother of mine announced that he was engaged and that he was to be married after he graduates this year and finds himself a job. I was glad for him and so was he. He talked non stop about getting married, I was sort of getting jealous of him, because the brother had it made for him, finishing school, getting married and especially coming from a wealthy family. Continue reading →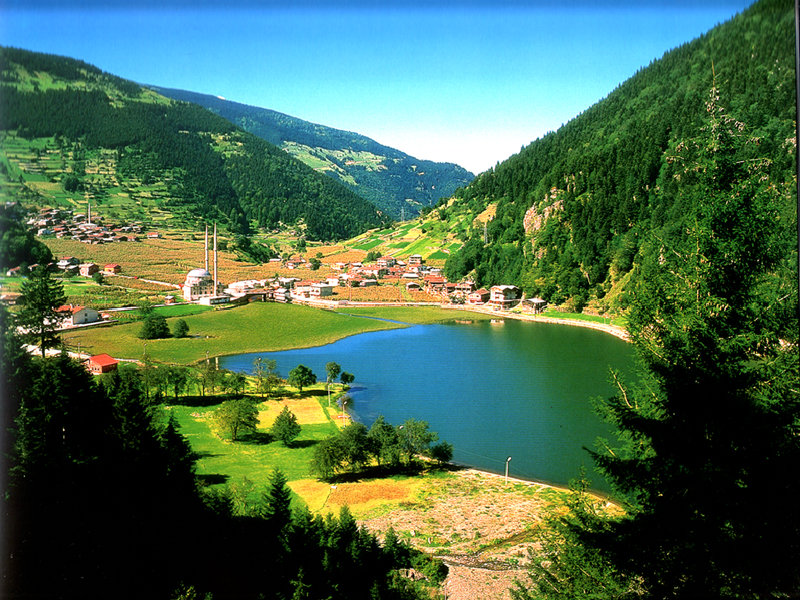 The final state of a person at the time of death is what matters in the Hereafter. In this article, we discuss some of the causes for both good and evil sealing states, and how a person's inner traits will dominate at the time of death.
In a hadith transmitted by Ibn Abi 'al-Dunya in his Commanding the Good and Forbidding Evil from Abu Umama (Allah be pleased with him) the Prophet (Allah bless him and give him peace) said to his Companions (Allah be pleased with them): "How will your situation be when your women become tyrannical, your youth become transgressors and you abandon striving and jihad in the path of Allah?" They asked, "Will that really occur? The Prophet (Allah bless him and give him peace) said, "Yes, by the One in whose hand my soul is, something even worse than that will occur." They said, "What could be worse than that, O Messenger of Allah?" Continue reading →
All praises are for Allah who has given us life, the air to sustain us and has made us from amongst the best of mankind.
Preparation! So much preparation. Everyday we prepare, either for a ceremony or a special occasion or just for our routine household activities in general. But we forget that there is an inevitable day that is coming. A day which we should be preparing for. A day we neglect to prepare for. When is that day and what time is that day is not known. It is different for each and every person, but it will definitely happen. It is a day in which a person will experience agony and pain more severe than all the agonies ever experienced in this world. Continue reading →
Charity, preached by every religion of the world, is a way of bringing justice to society. And justice is the essence of religion, Islam has therefore made charity, that is zakat, obligatory and binding upon all those who embrace the faith; it has been made into an institution in order to give in permanence and regularity.
All human beings, according to Islam, have been created by one and the same God, and for this reason they belong to one great brotherhood. Continue reading →