Monotheism
Al-Khaliq _The Creator
Professor Mohammad Ratib En- Nabulsi
All Praise belongs to Allah, Lord of all worlds. Now, we start with the seventeenth of Allah's Beautiful Divine Names, "Al-Khaliq" (the Creator). First of all, Allah, All Mighty, says,
"O mankind! Worship your Lord (Allah), Who created you and those who were before you, so that you may attain self-protection." [II; 21]
The above Quranic Verse shows clearly that you should worship "Al-Khaliq" (the Creator), Allah, Alone, and no one else. If you call upon another god than the Creator for worship and service, you will go far astray from the Right Way. This is because only the Creator guarantees happiness and prosperity to you if you worship Him. If you worship Him, you are safe from His Torment. If you worship Him, you are successful in the life of this present world and the world to come. If you worship Him, you will be admitted into His Garden of Paradise, wherein you will be happy forever. That is why the Creator, Allah, All Mighty, says,
"O mankind! Worship your Lord (Allah), Who created you and those who were before you, so that you may attain self-protection."  
In the sense that is common these days: The maker is the only one who can provide ways for using a certain machine or apparatus. Who has the right to issue instructions for the proper use or operation of a certain apparatus or machine? It is certainly the maker or producer of such apparatus or machine. If you follow the instructions of other parties than those of the maker, you will not be able to operate the machine properly, and you may even destroy it completely. Very simply, the mind tells you: Only the Maker should be worshipped, i.e. none except the Maker should be worshipped, none but the Maker should be obeyed, none except the Maker should be followed: "O mankind! Worship your Lord (Allah), Who created you and those who were before you." Why? The answer is: does not the One, Who has created, know? Yes, indeed, because He is the Omniscient, the All-Aware, the All-Wise, the One Who knows man's human nature and needs, Who knows what makes him good or evil, what makes him happy or miserable, what makes him high or lowly, what makes him peaceful or frightened. Yes, indeed! He, Allah, is the All-Aware, the All-Knowing. To this effect, He, All Mighty, says, Continue reading →
Al-Mou'iz, Al-Mouthil _The One Who honors and abases
Professor Mohammad Ratib En- Nabulsi
In the vastness of this sixteenth Divine Name of Allah, Most Gracious, we seek happiness. The Name is "Al-Mu'iz, Al-Muthil" (the One Who honors and abases). However, before we set out in our study and analysis of this Beautiful Divine Name of Allah, I would like to put forward the following introduction:
When Allah, All Mighty, originated man, He equipped him with certain laws that govern his life. For example, He created in him the instinct, or motive, of hunger, which is the cause of his survival. Without such motive, man would not feel the need for food, and he shun food and drink and fade away. In other words, man's appetite for food motivates him to search for it in order to survive. Such human motive, with which Allah, All Mighty, has endued mankind, is well known to everyone.
As for the survival of the human race, Allah, Most Gracious, has provided man with another motive, namely the sex motive, with which Allah has endued both males and females and which motivates them to meet together. That is why Allah, Most Gracious, has legislated marriage for mankind. In other words, food and drink guarantee survival of man as an individual, whereas sexual need guarantees survival of the human race.
However, psychologists confirm the existence of a third motive in man, which is by no means less important than the motives of food and sex mentioned above. This motive can be called the motive for "self-importance", "self-achievement" or "self-confirmation", which can be classified under what people call "dignity" or "self-esteem". In addition to food, drink and women, man needs to feel important, needs to be admired whether for his body, wealth, family, experience, job, or even, sometimes, his tyranny or ability to do mischief. In other words, man is pre-disposed to feel proud of himself, to confirm himself, and to make others feel that he is important, excellent, mighty, or even dangerous.                           
Now, the question is: Why does Allah, All Mighty, implant in man the motive for food and drink? The answer is simply: in order to enable him to survive as an individual. Why does Allah implant in man the need for sex? The answer is simply: so that the human race survives. Continue reading →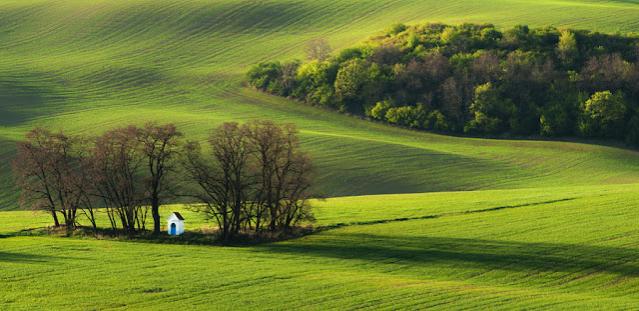 Christian clergy openly acknowledge that Jesus never called himself "son of God," however they claim that others did.  This too has an answer.
Investigating the manuscripts that make up the New Testament, one finds that the alleged "sonship" of Jesus is based upon the mistranslation of two Greek words—pais and huios, both of which are translated as "son."  However, this translation appears disingenuous.  The Greek word pais derives from the Hebrew ebed, which bears the primary meaning of servant, or slave.  Hence, the primary translation of pais theou is "servant of God," with "child" or "son of God" being an extravagant embellishment.  According to the Theological Dictionary of the New Testament, "The Hebrew original of pais in the phrase pais theou, i.e., ebed, carries a stress on personal relationship and has first the sense of 'slave.'"[1]  This is all the more interesting because it dovetails perfectly with the prophecy of Isaiah 42:1, upheld in Matthew 12:18: "Behold, My servant [i.e., from the Greek pais] whom I have chosen, My beloved in whom my soul is well pleased …" Whether a person reads the King James Version, New King James Version, New Revised Standard Version, or New International Version, the word is "servant" in all cases.  Considering that the purpose of revelation is to make the truth of God clear, one might think this passage an unsightly mole on the face of the doctrine of divine sonship.  After all, what better place for God to have declared Jesus His son?  What better place to have said, "Behold, My son whom I have begotten …"?  But He didn't say that.  For that matter, the doctrine lacks biblical support in the recorded words of both Jesus and God, and there is good reason to wonder why.  Unless, that is, Jesus was nothing more than the servant of God this passage describes. Continue reading →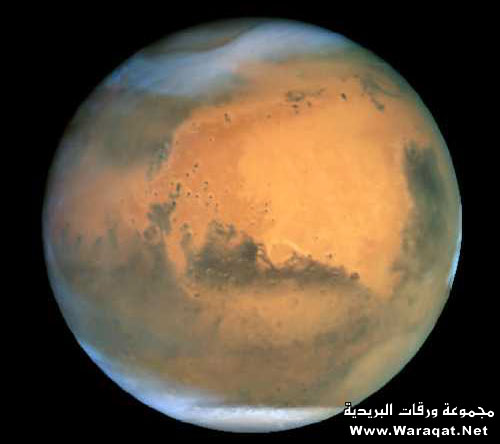 Allah says in His Quran He did not create all of this for any foolish purpose. Allah Says:
And I did not Create the jinn and humans except they should worship Me.
[Noble Quran 51:56]
He created us for the purpose of worshiping Him, Alone and without any partners.
And He it is Who has created the heavens and the earth in six Days and His Throne was on the water, that He might try you, which of you is the best in deeds. But if you were to say to them: "You shall indeed be raised up after death," those who disbelieve would be sure to say, "This is nothing but obvious magic."
[Noble Quran 11:7]
Allah has created all we call the universe as a test for us. This is not our final destination. What we might consider to be "bad" or "good" could actually be quite the opposite. Continue reading →
When I was a child, my parents would always chide me for trying to drink my grandfather's whisky. You can imagine, an active and inquisitive young child observing his grandfather sip this thick, gold, smooth liquid. I wanted some! However, every time I attempted to secretly drink the enticing beverage, I would get into big trouble. I never understood why, thus negative thoughts about my parents would race through my mind. Fast-forward many years: I now realise why they didn't allow me to drink my grandfather's whisky, it could have poisoned me. A 40 percent volume alcoholic drink would not have been pleasant on my young stomach or liver. However, when I was younger, I did not have access to the wisdom that formed the basis of my parents' decision, yet I thought I was justified in my negativity towards them.
This sums up the atheist attitude towards God when trying to understand evil and suffering in the world (note: this doesn't apply to all atheists). The above story is not intended to belittle the suffering and pain that people experience. As human beings we must feel empathy and find ways of alleviating people's hardships. However, the example is meant to raise a conceptual point. Due to a valid and genuine concern for human and other sentient beings, many atheists argue that the existence of a powerful and merciful[1]God is incompatible with the existence of evil and suffering in the world. If He is The-Merciful, He should want the evil and suffering to stop, and if He is All-Powerful, He should be able to stop it. However, since there is evil and suffering, it means that either He is not powerful, or He lacks mercy, or both.
The evil and suffering argument is a very weak one because it is based on two major false assumptions. The first concerns the nature of God. It implies that God. The second assumption is that God has provided us with no reasons for why He has allowed evil and suffering to exist. This is not true. Islamic revelation provides us with many reasons for why God has allowed evil and suffering to exist. Both assumptions will be addressed below. Continue reading →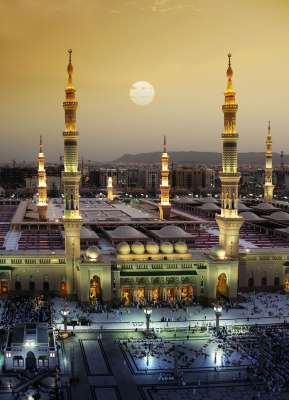 Almighty Allah says (what can be translated as): "O you who have believed, do not make allies of a people with whom Allah has become angry. They have despaired of [reward in] the Hereafter just as the disbelievers have despaired of [meeting] the inhabitants of the graves." (Al-Mumtahanah: 13)
 After the previous command to the believers not to take Allah's enemies and their enemies as allies and not to extend affection to them in the beginning of the Surah, Almighty Allah confirms this command by calling the believers not to make allies of a people with whom Allah has become angry and so they deserve to be deprived of Allah's mercy. Allah orders them not to take friends from those disbelievers or tell them things that harm Islam and Muslims. Those disbelievers are hopeless of the reward and survival in the Hereafter because of their stubbornness and insistence on disbelieving and denying Allah's Messenger, just as they are hopeless of meeting and seeing the dead in the Hereafter because they do not believe in the resurrection and judgment of the people by Almighty Allah. Continue reading →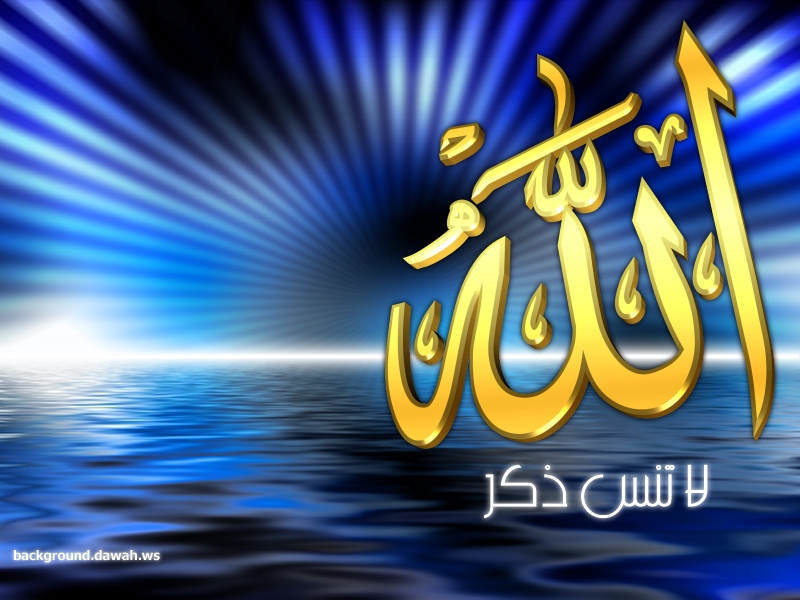 Scientists say that there no equivalent to the perception capacity of the scent-sensitive cells in the nose. Furthermore, some researchers openly state the impossibility of developing an electronic device that can fully duplicate the human nose. Edward J. Staples, an expert in electronic sensor technology, is one who openly admits this. Another scientist, Professor W. James Harper, says, "An electronic nose is not a replacement for people—it is a supplement" emphasizing that the electronic nose can only be an adjunct.
His statement may be expressed by an analogy: A camera cannot replace the eye, only support it. The relationship between the human nose and its electronic counterpart is much the same.
George Aldrich, chemical specialist at NASA, stated in the 23 June, 2001, edition of New Scientist magazine that nothing could surpass the human nose. When asked why NASA did not use electrical equipment in olfactory tests, Aldrich's replied, ". . . in my opinion, they don't come anywhere close to the range of the human nose. There's nothing better than the human nose." Continue reading →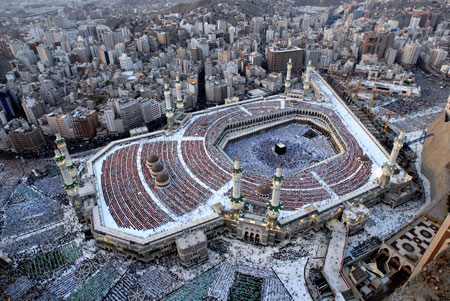 Etymology of the Word 
The term "Allah" the Almighty is originally an Arabic word, which was used by the pre-Islamic Arabs. They believed in Allah, the Almighty, the supreme God and the one and only God. Some of them worshiped other gods besides Him, while others were polytheists worshiping idols.
       Allah's Existence and Attributes Continue reading →